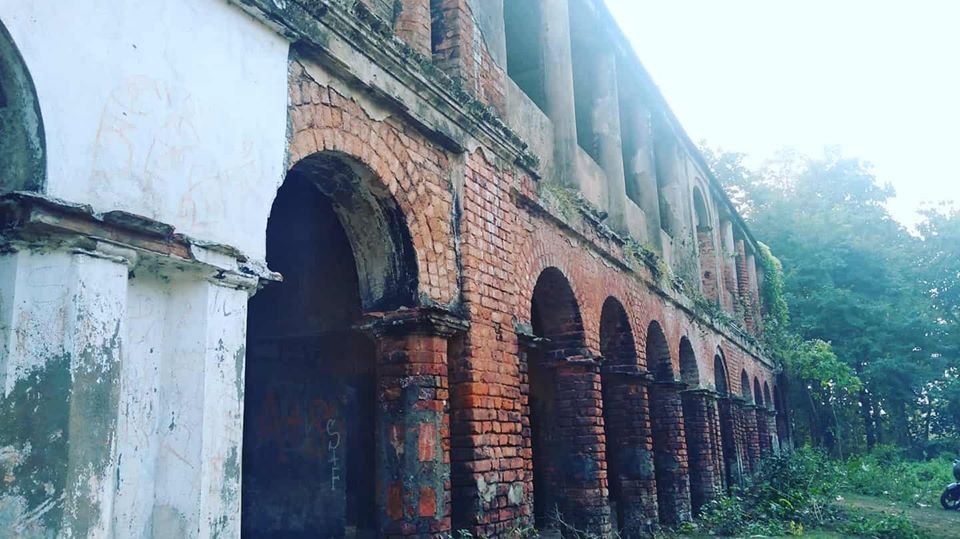 Mangalgunj, a haunted destination, in Bengal
By Bindita Sinha
Imagine spending a spooky night with your friends in a village where the British brutally tortured our freedom fighters during the Swadeshi movement. Located around 100 km from Kolkata, India, Mangalgunj is a small village covered with lush greenery. But once the night falls and darkness takes over, the place becomes 'ghostly'. Yes, you read that right.
In fact, within a few years, Mangalgunj has made a name for itself among the travel enthusiasts especially because of Ghost Villa Neelkuthi. Of course, you will feel eerie once you land in Mangalgunj, but you will also be welcomed by millions of fireflies dazzling like stars. Mangalgunj is known as the 'biggest firefly migratory zone' in Bengal. Isn't that exciting?
To reach Mangalgunj, the train ride is the best available option. Take a local train from Sealdah railway station till Bongaon or Chakdah. Once you get down, hire an auto and reach Nataberia. From there, you can hire another local transport (read toto) and reach Mangalgunj Backpackers' Villa.
Today, Neelkuthi stands in a dilapidated condition, but it was once built by Maharaja Mangalchandra. Interestingly, during the British rule, it was a place used for indigo/blue dye farming hub. However, there's more to this than meets the eye. During the Swadeshi Movement, innumerable freedom fighters lost their lives and the walls of Neelkuthi had been witnessed to that history.

If the nights are scary, the mornings at Mangalgunj are fun. One can take a boat ride on the beautiful Ichamoti River. Of course, don't come back without paying a visit to the Bibhutibhusan Wildlife Sanctuary, popularly known as the Parmadan Forest, which is rich in bio-diversity.
The best part of the camp is the bonfire where you will get a great chance to interact with others and local guides. They will take you there and you will get to hear several bone-chilling and haunting incidents and about their paranormal experiences. At present, they have some adventure tents with three bamboo cottages. The must-try is 'Bamboo Chicken.'
Needless to say, night is the best time to visit the haunted and ghostly 'Kata Saheber Kuthi' or Neelkuthi.' It's better to stay together with friends. The sound of the mysterious bats, owls and the foxes will keep you awake. Maybe it's frightening to step out of your ease zone, but if you do so a whole new life will start!