By Rubina Aman
They say it's the most magical time of the year, with ice skating in Central Park, Window displays along 5th avenue and watching the rockettes at Radio City Music Hall. The timeless traditions that transform New York City into a festive winter extravaganza!
So if you're headed to NYC this holiday season, prepare yourself to be a part of the masses and follow these prime spots for experiencing the best Christmas in NYC!
The Rockefeller Christmas Tree (also known as NYC's pride and joy) is a beaming and brilliant symbol of the holiday season. Started in 1993, the 69-100 feet tree lighting is one of the best events in the city, accompanied with a live broadcast. Make the best of the cold weather and enjoy ice skating at Wollman Rink in Central Park.
At the centre of the iconic NYC skyline sits the empire state building, the top of which is lit up with red and green lights to celebrate Christmas. The first lighting each year coincides with the opening night of Radio City Christmas Spectacular, where you can see the show stopping leg kick precision chorus of the Rockettes', at Radio City Music Hall.
An annual tradition held at the New York Botanical Gardens, the Holiday Train Show displays more than 25 G-scale model trains, ferries and trolleys that zip through over 175 memorable NYC sites. The trains run through a half-mile of track surrounded by handcrafted miniature landmarks made from natural plant parts.
Shopping in NYC during the holidays can be a nightmare due to the tourist-packed streets. But there is definitely a redeeming quality, making it worthwhile,  holiday window displays! Every year, the biggest department stores in New York City create one-of-a-kind presentations of holiday-cheer in their windows, usually with an original theme or throw-back to years past.
Open yearly from mid-November to Christmas Eve, the Union Square Holiday Market is the perfect place to get unique handmade gifts for everyone on your list. The European-style winter market boasts of more than 150 local and national vendors hawking an impressive selection of handcrafted gifts, ranging from jewellery and accessories to leather goods and artwork.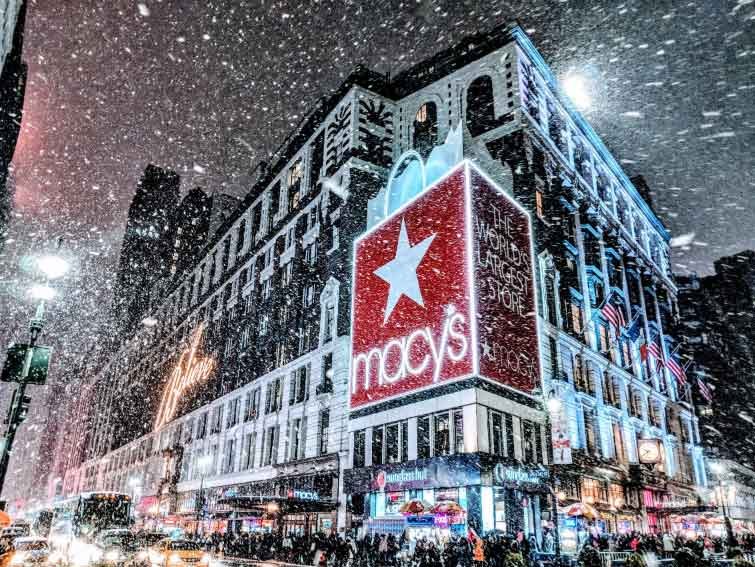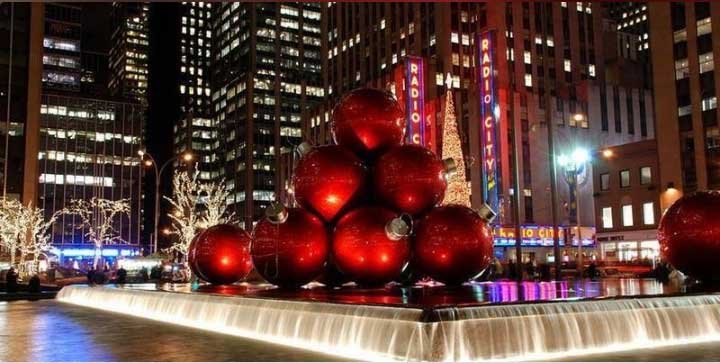 New orleans Bourbon Street

Explore food vendors like Momofuku Milk Bar, Bar Suzette, Wafels & Dinges and No Chewing Allowed!
For a look at what happens in the boroughs during the holidays, take a trip to Dyker Heights in Brooklyn and tour their annual holiday decorations. The residents won't label it a competition, but it's hard not to see it that way when each New Year brings bigger and brighter displays.
Take advantage of the wintery weather and join the fun at any of the dozen local parks for some sledding! With epic holiday attractions that transform skyscrapers and city sights into a magical, twinkling landscape, it's hard to argue with its legendary status as the place to ring in the holidays.
In fact, spending Christmas in New York City is a top bucket-list experience.
Why not cross it off your list this year?