By Anindita Acharya
Just like millions of Indians are fighting the Covid-19 emergency every day with a positive attitude, Indian travellers, too, hope to travel the world once the restrictions eases and the pandemic ceases to exist. Study commissioned by Amadeus and delivered by Censuswide said 47percent of Indian travellers are eager to book international travel within six weeks of easing the restrictions when compared to the global average of 41percent to 93percent of respondents using a digital health passport for future travel.
The Covid-19 pandemic has brought the world a lot more closer. Work from home is the new normal. The pre and post Covid-19 eras are totally different. Today, all are dependent on electronic and cashless payments, something which were not commonly practiced before. Same goes with the Indian travellers. Recent study reveals that over the past three quarters, 79percent of Indian travellers would be willing to store their travel health data electronically if it enables them to travel sooner and pass through the airport faster with less face-to-face interactions.
The digital health passport will validate the passenger's identity, authenticate their COVID-19 test result and vaccination or immunization details in one secured app. Almost every airport has made RT-PCR test mandatory.
Study alsorevealed that 93percent of Indian travellers would be comfortable using a digital health passport for future trips. In this way, the eagerness to travelis high with nearly 47percent expressing their interest in booking international travel within six weeks once the restrictions are lifted.
Interestingly, the study included over 1,000 respondents from India and 57percent stated that they would be happy if the digital health passport becomes the norm. Christophe Bousquet, CTO, Amadeus mentioned in an interview, "This study reinforces the key role that technology will play in rebuilding travel. We've seen a shift since our last survey, as travelers now place more focus on mobile and touchless technology, crucial areas that will clearly strengthen travelers' confidence."
Though the figures of the study of Amadeusare encouraging, there is a grey area too, which bothers the travel industry about the digital health passports. It is about the privacy and security.
The study mentioned that 34percent of respondents are worried about data security risks with their personal information being hacked. In fact, 28percent of respondents are concerned about lack of transparency and control over how and where their data will be shared. More concerning is the fact that the highest skepticism around digital health passports was reported among Gen Z, the youngsters, which is a key group in the travel industry.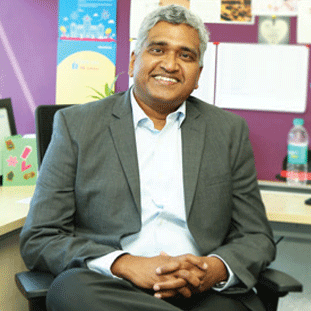 Mani Ganeshan, Head of R&D, APAC, Amadeus, said in an interview, "As businesses navigate out of the global pandemic, the future of travel looks optimistic. Innovations like digital health passports can catalyze both travelers' confidence and the opening of international borders once again. With the world racing towards digital transformation unlike ever before, sophisticated travel-friendly apps will help build the much-needed confidence for travellers both worldwide and in India."