By Susmita Ghosh
Fast-forward travel industry went through turbulent spring and summer months, uncertain monsoon, yet slow and crawling autumn, but winter looks hopeful to rebuild and re-emerge.
History speaks of how tourism industry has responded and most importantly bounced back from other significant critical events like pandemics and war. The travel sector has been very fast and efficient on defining countries are still actively battling the deadly virus but the prediction of travel advisors is bright and encouraging.
While discussing with Mohan Vinod, President, Andaman Association of Tour Operators regarding the safety and security offered to the travellers,he mentions, "Tourist safety is and will always be our priority. Keeping the geography of the Andaman in mind, the administration has mandated testing for all incoming arrivals. Travellers should bring a RT-PCR Covid negative certificate, with the test done not earlier than 48 hours before the departure time or get Rapid Antigen Test on arrival at the VSI Airport. Besides, a slew of measures have been taken pro-actively by all the tourism stakeholders of the islands. Hotels, ferries, water sports and so on have all adopted the highest standards of safety and hygiene to instil confidence among the incoming travellers."
"With all my experience and conviction, am confident enough to assert that travel industry will rebound. The lockdown had confined people to their personal spaces and travel is the perfect way to escape. We would see significant movements in next two years. By offering great deals, flexibility and thorough marketing, 2021 would bring smiles to today's many sorrowful faces in the tourism industry. On behalf of Andaman, I welcome everyone from near and far to our islands," M Vinod confides.
"Since inception, ours is a digital travel business. We have not met more than 80percent of our clients personally even before the Covid-19 era. We do our marketing online through social media platforms. Similarly, our sales meetings and discussions are also done over phone calls, zoom, emails or WhatsApp to convert the leads into deals. We will keep the business going on the same way to maintain a 100percent social distancing on personal meetings," informs Sandeep Khullar,CEO & Founder, Travel India Travel Safe (TITS) while enquiring about promotional practices planned to attract travellers in the normal time to come.
"We are already seeing 75percent of New Year bookings as compared to Pre Covid period. We hope that normal business (100percent Pre-Covid bookings) will return by March and see at least 150percent bounce in summer 2021, if compared to business in Pre Covid summer phases," predicts Khullar on the upcoming travel trend in 2021.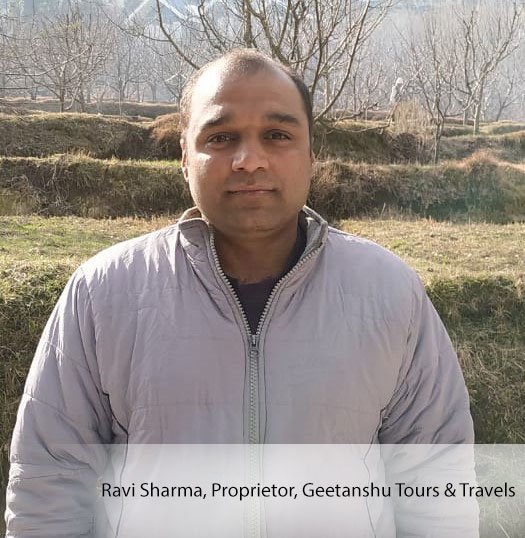 Regarding promotional offers to attract travellers in the normal time to come, Ravi Sharma, Proprietor, Geetanshu Tours & Travels expresses "The travel industry has adapted well on the realm of digital world to increase brands' awareness and be able to reach more possible customers. Hence I also will follow same promotional practices along with contacting many travel agents so that we can sell lucrative packages at very affordable rate." "People got fed up staying at home for long. So they will look for changes in this New Year, hence the industry will flourish. The year 2021 will prove to be cure-all magic for the tourism industry," Sharma concludes.