SATTE, South Asian Travel and Tourism Exchange, organised by UBM India, is in its 26th edition, taking place at the new venue – India Expo Mart, Greater Noida, Delhi, NCR from January 16 to 18, 2019.
This year, the exhibition has witnessed a tremendous response from the industry with participation from over 1,000 exhibitors and representation from over 50 countries and 90 cities from across India.
SATTE will provide a comprehensive platform to domestic and international buyers and professionals from across the travel, tourism and hospitality industry along with National and State Tourism Boards (NTOs and STOs) to conduct business, arrive at solution-driven innovations to counteract economic uncertainties and promote inbound, outbound and domestic tourism in India.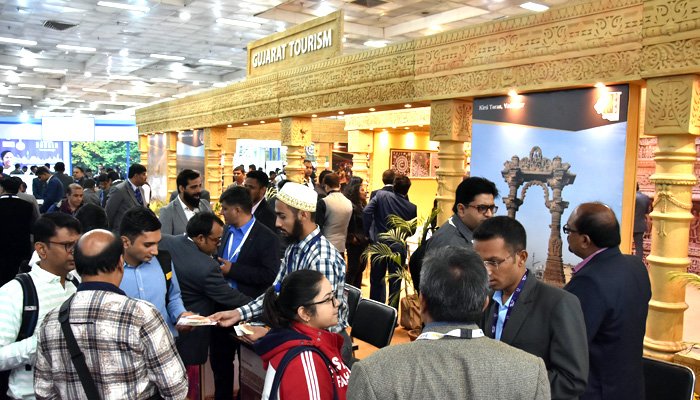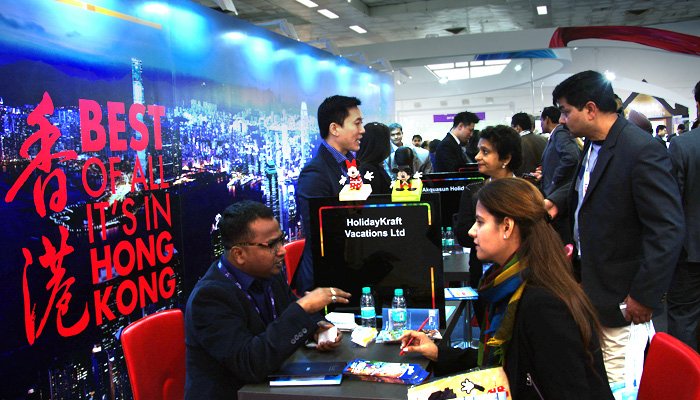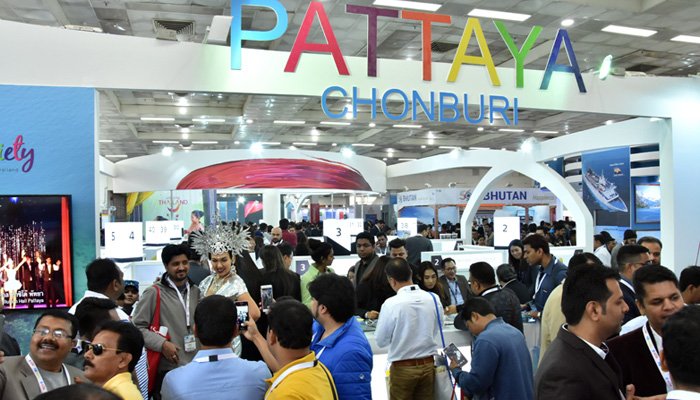 Gujarat Tourism Stall at SATTE 2018
HolidayKraft-Vacation-Ltd-a

SATTE has grown hand-in-hand with the consistent support of the Ministry of Tourism and all State Tourism Ministries and the Indian travel and tourism fraternity in totality.
In India, the total contribution of Travel & Tourism to GDP was USD 234 billion, 9.4 per cent of the GDP in 2017 and is forecast to rise by 7.5 per cent in 2018, and to rise by 6.9 per cent per annum to USD 492.2 billion, 9.9 per cent of GDP in 2028.
The three-day expo will witness several partnerships and announcements that promise to augur in new trends in the industry. SATTE 2019, fresh after its gala silver jubilee celebrations in 2018, has witnessed a record-breaking number of enrolments for its Domestic Buyer Programme with 500 domestic buyers already registered three months before the exhibition. The expo expects footfalls from a wide range of visitors that comprise tour operators, travel agents, wedding planners, corporate travel decision makers, potential investors in the field of hospitality, leisure and travel industries and location planners as well from leading Television and Film production houses.
While Thailand, Malaysia and Sri Lanka are partner countries so far, Indonesia is the feature destination for SATTE 2019. Partner states for SATTE 2019 are Rajasthan, Goa and Madhya Pradesh. SATTE is also in discussion with few more countries and states to become the partner countries and states.
SATTE 2019 will have an array of exhibitors with many of them increasing their presence for the 26th edition of SATTE. "Exhibitors such as Indonesia, Malaysia, Thailand, Singapore, Sri Lanka, Nepal and Azerbaijan amongst others have taken larger stall space at SATTE 2019. We have new exhibitors like Qatar, Iceland, Cyprus and few more from overseas joining for the first time at SATTE.