By Sikha Thakur
The new partnership between British Airways, Feast Box and Do & Co. has promised travellers amemorable experience who are missing the skies and want to have first-class culinary dining delights from their home.
To reflect British Airways' First cabin dining experience, the airline has teamed up with an internationally inspired recipe boxes provider, Do & Co and Feast Box, its catering partner to create a limited-edition cook-at-home meal kit.
Inspired by the luxurious food served in British Airways' First cabin, each meal kit includes a four-course menu. The customers can choose dishes as per their taste like vegetarian, fish or meat, whatever available in their kit.
To maintain the authenticity as mentioned in the First cabin Do & Co and Feast Box they will receive the full ingredients to cook the meal at home along with a full recipe sheet and an information card in the form of a passport. Estimated cost of each meal kit serving two will start from £80.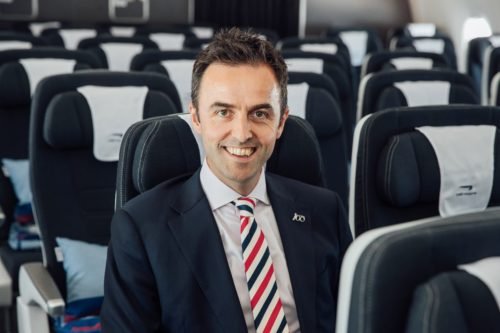 "Travellers who are missing flying can now enjoy this exclusive first experience at home. Our customers will be amazed by the delicious dining experience," stated Hamish McVey, head of manufacturers and advertising and marketing at British Airways.
"Even though it is altogether a different initiative food being delivered to a customer's door rather than at 38,000 feet. But it takes a huge pride in offering top quality international cuisine by British Airways, Feast Box and Do & Co. We believe that our customers are equally excited like us".
Using #BAFirstFeast,the customers can share their image of dining experience at home on the official social media pages.