By Subhraroop Saha
The world has been evolving at an incredible pace with technology making lifestyle easier by the day. Ever wondered you could travel to your favorite destination without even going out of your home? Virtual Reality is one such technology that can make it happen. It is when computers are used for creating simulated realities, where viewers can interact with three-dimensional world.
In a world severely hit by pandemic, lasting for years, this advanced concept, Virtual Reality has been rapidly becoming a savior. Several major travel events areusingthis new technology.
Virtual tours are being conducted where the visitors would get a realistic flavour of the place they have chosen to travel to. One such tour was organized on World Tourism Day, where the virtual tourists were sent on a tour to a national park and some other natural wonders of the world. The travel industry has been adapting to the new technology, which has reshaped the entire travel experience.
Similarly, the adaptation of this new technology has been of great assistance to small travel companies, who were trying to get a global outreach.
"Virtual trade fairs connected exhibitors and attendees through video conferencing which is a great opportunity for travel agents to deal in this pandemic. There were virtual webinars held by expos which updated new travel products,can be added in the itinerary for the travelers was a great approach done by DMCs and tourism board. Virtual trade fairs has been a positive approach for  travel agents to re-connect with the industry and learn new standards in the same way they deal physically in trade fairs," said Dhvanaya Shah, Proprietor, Next Destino.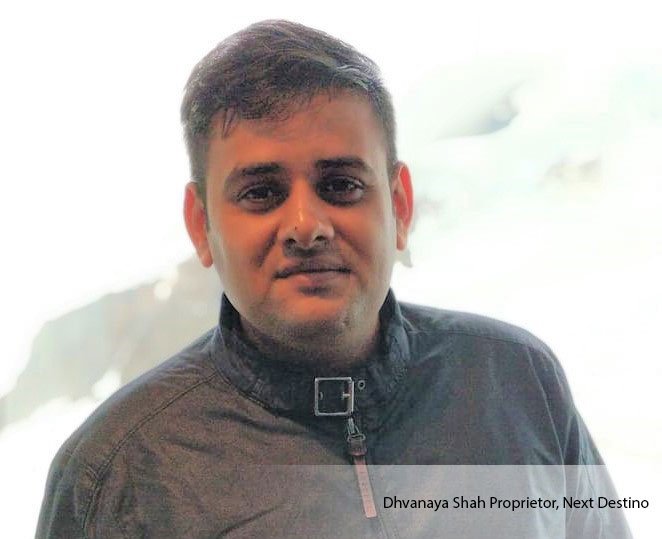 Some experts however, said that the tide is yet to arrive at the shore. Sandeep Gupta, Director, Dook Travels Pvt. Ltd said,"Organization of virtual trade fairs is relatively new and our industry has not adopted it fairly yet. So I don't think it has noticeable impact till now but this format is the future norm, which not only gives the exhibiter global outreach but also a cost-effective option."
Digital events save lot of cost, hence becoming popular, with the pandemic situation being a boon in disguise. Moreover, it is customer friendly and there has been an increase in the number of visitors attending these travel expos given its ease of access and global nature.
In Shah's words, "Virtual expos attract more visitors than live events. Many times people could not reach to the fairs because of scheduled work but virtual trade fair has created an option for them to stay connected with business."
"Physical expo is not just renting out booths but it involves so many compliances, liasoning with authorities, vendor management and a complex execution. Yes, given the nature of the internet, number of overall visitors is bound to increase," said Gupta.
The flipside of this coin however, is that people who are not so tech-savvy may have difficulty in accessing the medium. Shah, opines that people purely prefer to meet people one-o-one with DMCS so physical appearance is far better than virtual expos. According to Gupta, one may miss out some people who are not walking abreast with technology but then it's a trade-off and a progressive seller should take decision in favour of the current trend.
Will this trend last even after Covid-19 is the big controversial question?
Different comments pour in from the travel trade. Some say, even though Covid outbreak has given impetus to virtual meetings, conferences and exhibitions but the importance being given is not incidental. It will grow inevitably! Contrarily some warns that people will prefer to meet in person to discuss travel products. So virtual expo is a temporary phase and will fade away post Covid.
Virtual reality is a great tool and gift for the humankind. Will they adapt to it is the big question, only time can tell.